Wallabies Medium Supporter Flag – a quality supporter flag.
Supplied without pole due to postal restrictions.
Where a specific size guide hasn't been supplied please refer to this size guide for generic product size guides.
**Please note – this is supplier size guides and differs to our standard size guides. The measurements below require measuring around the body. To match our standard guides, you can measure a product flat from seam to seam and double the measurement to apply to the guides below.**
HOW TO MEASURE
Grab a tape measure, write down the measurements and compare with our size chart for the right size.
Hold the tape horizontally to measure:
Chest, around the widest part
Waist, around the narrowest part
Hip, around the widest part, keeping the feet close together

Hold the tape vertically to measure:

Inseam, from the crotch to the floor
Height, from the top of the head to the floor, keeping a straight posture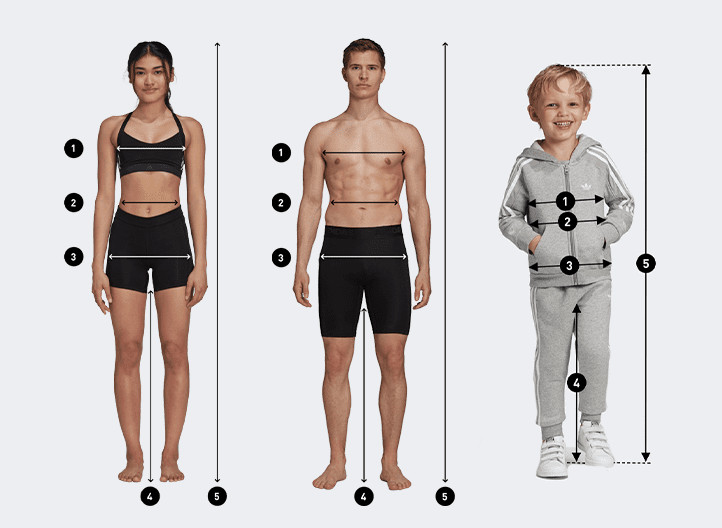 ---
MENS
SHIRTS & TOPS SIZING
| Measurement | XS | S | M | L | XL | 2XL | 3XL |
| --- | --- | --- | --- | --- | --- | --- | --- |
| Chest | 83 – 86 cm | 87 – 92 cm | 93 – 100 cm | 101 – 108 cm | 109 – 118 cm | 119 – 130 cm | 131 – 142 cm |
| Waist | 71 – 74 cm | 75 – 80 cm | 81 – 88 cm | 89 – 96 cm | 97 – 106 cm | 107 – 119 cm | 120 – 132 cm |
| Hip | 82 – 85 cm | 86 – 91 cm | 92 – 99 cm | 100 – 107 cm | 108 – 116 cm | 117 – 125 cm | 126 – 135 cm |
PANTS & SHORTS
| Measurement | XS | S | M | L | XL | 2XL | 3XL |
| --- | --- | --- | --- | --- | --- | --- | --- |
| Waist | 71 – 74 cm | 75 – 80 cm | 81 – 88 cm | 89 – 96 cm | 97 – 106 cm | 107 – 119 cm | 120 – 132 cm |
| Hip | 82 – 85 cm | 86 – 91 cm | 92 – 99 cm | 100 – 107 cm | 108 – 116 cm | 117 – 125 cm | 126 – 135 cm |
| Inseam | 81 cm | 81.5 cm | 82 cm | 82.5 cm | 83 cm | 83.5 cm | 84 cm |
---
WOMENS
SHIRTS & TOPS SIZING
| Measurement | 2XS (00) | XS (0-2) | S (4-6) | M (8-10) | L (12-14) | XL (16-18) | 2XL (20) |
| --- | --- | --- | --- | --- | --- | --- | --- |
| Bust | 73 – 76 cm | 77 – 82 cm | 83 – 88 cm | 89 – 94 cm | 95 – 101 cm | 102 – 109 cm | 110 – 118 cm |
| Waist | 57 – 60 cm | 61 – 66 cm | 67 – 72 cm | 73 – 78 cm | 79 – 85 cm | 86 – 94 cm | 95 – 104 cm |
| Hip | 82 – 85 cm | 86 – 91 cm | 92 – 97 cm | 98 – 103 cm | 104 – 110 cm | 111 – 117 cm | 118 – 125 cm |
PANTS & SHORTS
| Measurement | 2XS (00) | XS (0-2) | S (4-6) | M (8-10) | L (12-14) | XL (16-18) | 2XL (20) |
| --- | --- | --- | --- | --- | --- | --- | --- |
| Waist | 57 – 60 cm | 61 – 66 cm | 67 – 72 cm | 73 – 78 cm | 79 – 85 cm | 86 – 94 cm | 95 – 104 cm |
| Hip | 82 – 85 cm | 86 – 91 cm | 92 – 97 cm | 98 – 103 cm | 104 – 110 cm | 111 – 117 cm | 118 – 125 cm |
| Inseam | 77.5 cm | 78 cm | 78.5 cm | 79 cm | 79.5 cm | 80 cm | 80.5 cm |
---
BABIES & KIDS
BABIES (age 0 – 24 months)
| Measurement | 0-3M | 3M | 6M | 9M | 12M | 18M | 24M |
| --- | --- | --- | --- | --- | --- | --- | --- |
| Height | 51 – 56 cm | 57 – 62 cm | 63 – 68cm | 69 – 74 cm | 75 – 80 cm | 81 – 86 cm | 87 – 92 cm |
| Chest | 38.5 cm | 43 cm | 45.5 cm | 47 cm | 49.5 cm | 51 cm | 52.5 cm |
| Waist | 38.5 cm | 43 cm | 45.5 cm | 46.5 cm | 49 cm | 50 cm | 50.5 cm |
| Hip | 37 cm | 42 cm | 45 cm | 47.5 cm | 50 cm | 51.5 cm | 53 cm |
| Inseam | 19.1 cm | 21.75 cm | 24.25 cm | 27 cm | 31.12 cm | 34.5 cm | 38 cm |
CHILDREN (age 3 – 7 Years)
| Measurement | 3 | 4 | 5 | 6 | 7 |
| --- | --- | --- | --- | --- | --- |
| Height | 93 – 98 cm | 99 – 104 cm | 105 – 110 cm | 111 – 116 cm | 117 – 122 cm |
| Chest | 54.5 cm | 56 cm | 58 cm | 60.5 cm | 63 cm |
| Waist | 52.2cm | 54.5 cm | 55 cm | 56 cm | 57 cm |
| Hip | 56 cm | 60 cm | 62 cm | 64 cm | 66 cm |
| Inseam | 41 cm | 45.5 cm | 49.5 cm | 52 cm | 56 cm |
YOUTH / TEENS (age 8 – 16 Years)
| Measurement | 7-8Y | 8-9Y | 9-10Y | 10-11Y | 11-12Y | 12-13Y | 13-14Y | 14-15Y | 15-16Y |
| --- | --- | --- | --- | --- | --- | --- | --- | --- | --- |
| Height | 123 – 128 cm | 129 – 134 cm | 135 – 140 cm | 141 – 146 cm | 147 – 152 cm | 153 – 158 cm | 159 – 164 cm | 165 – 170 cm | 171 – 176 cm |
| Chest | 64 cm | 67.5 cm | 71 cm | 74.5 cm | 78 cm | 82 cm | 86 cm | 89 cm | 91.5 cm |
| Waist | 59 cm | 61.5 cm | 63.5 cm | 66 cm | 68 cm | 70.5 cm | 73 cm | 74.5 cm | 76.5 cm |
| Hip | 68 cm | 71 cm | 74.5 cm | 77.5 cm | 81 cm | 85 cm | 89 cm | 91.5 cm | 94 cm |
| Inseam | 59.5 cm | 62 cm | 65 cm | 68 cm | 70.5 cm | 73.5 cm | 76.5 cm | 79 cm | 82 cm |
source: adidas.com | last updated: 22/06/2022